The Best Marine Company That Offers Ship Maintenance In Malaysia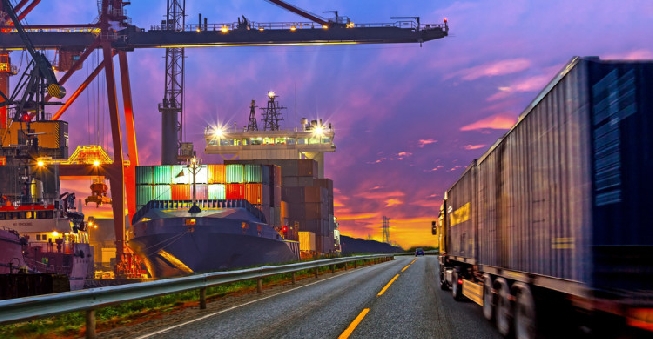 Marine companies are vital in e-commerce, logistics, and managing oil resources in the worldwide and local oilfields.  In Malaysia, Altus Malaysia is the best marine company that provides diverse services under three fundamental segments which are known as the (local or international) marine solutions, oilfield solutions and logistics solutions to serve the customers' needs. Moreover, Altus Malaysia offers ship maintenance in Malaysia too.
Brief Background of Altus Malaysia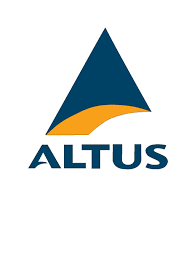 Altus Malaysia is a part of the Altus Logistics Group Network and the company was established 12 years ago in 2010. Altus Malaysia has 12 years of experience in the maritime industry that has started from a small yet impactful beginning. In 2010, Altus Malaysia started with 3 devoted personnel that dedicated their commitments, time and energy to work towards establishing and introducing Altus Malaysia in the Malaysian maritime industry.
Now, Altus Malaysia grows its office branches and onshore bases not only in Peninsular Malaysia, for instance in Kuala Lumpur, Johor, Kuantan, Terengganu, Klang but also in Sabah and Sarawak, with more than 80 personnel in Malaysia. 
Services that are provided by Altus Malaysia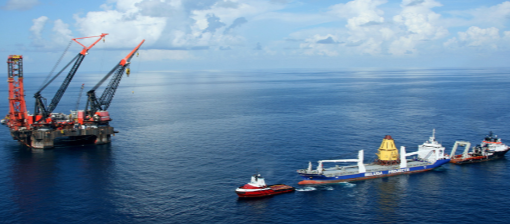 Marine Solutions
Altus Marine understands the customers need to lay-up the marine assets such as the vessels, cargo containers and rig. For your information, Altus lay-up locations for the category of cold lay-up are situated in Labuan (near to Brunei Bay), Sungai Johor or in the River of Johor and PGU anchorage area. Furthermore, if you need the service of hot lay-up, Altus Malaysia expands its hot lay-up locations from Bintulu, Sarawak, Lumut, Perak, Kuantan, Pahang to Indonesia specifically in Batam and Gresik.These are the excellent services that Altus Malaysia will assist you under marine solutions and provide you the lay-up locations which are situated worldwide:
(i) Providing the services of towing tug for the enormous boats or ships, and rig mobilisation.
(ii) Responsible as a middleman between customers and related authorities to handle lay-up permits and port and government agencies formalities.
(iii) Providing pilotage and towage.
(iv) Preparing crew boats and cargo boats for customers.
(v) Daily radio communication with the Altus Malaysia's control power.
(vi) Assigning fully certified, reliable, and trustworthy watchmen for security and safety surveillance.
Other than that, Altus Malaysia serves ships/rig preservations and maintenance, marine assets decommissioning, inspection and certification, floating hose maintenance, vessel charters, ship to ship solutions.
2.            Oilfield Solutions
Altus Malaysia's Oilfield Solutions focuses on the services related to the offshore containers and equipment. Altus Malaysia works collaboratively with SWIRE Energy Services to offer the excellent and a wide range of highest certification of offshore containers, baskets, workspaces, tanks and the lifting machinery. Besides that, the collaboration between Altus Malaysia and SWIRE Energy Services provides transparency with customers. Their collaboration in providing services under oilfield solutions gives customers the chance for tracking the assets with real-time visibility and records.
Here are the services under the oilfield solutions:
(i) Provision of various dimensions for cargo containers to secure the goods and transport equipment.
(ii) Supply of offshore tanks at different sizes, weights, dimensions and types of specific cargoes that can be carried by them.
(iii) Providing offshore baskets and skips.
(iv) Provision of gas racks and a modular system.
3.            Logistic Solutions
Altus Malaysia's logistic solutions assists the customers to operate the processes related to the supply base. According to the marine company, supply base operation ranks at the most vital level in the supply chain. Altus is here to offer you the various options related to logistic:
(i) Special place for ships or boats to stay in a port.
(ii) Cargo handling.
(iii) Importation of rig and vessels.
(iv) Work permit.
(v) Third-party procurement.
Apart from providing the supply base operations, Altus Malaysia is well-known for its excellency and efficiency in acting as the custom brokerage, the agent for shipping and freight forwarding.
You can discover more of their bright services marine, oilfield, and logistic solutions on their official website https://altusmalaysia.com/oursolution-marine.php .